Logistics and and ware­house planning
Process opti­mization, ware­house layout planning, ware­house automation
Logistics and and ware­house planning
Analysis, opti­mization and implementation
Logistics and ware­house planning (intral­o­gistics) offers numerous opti­mization poten­tials like hardly any other area, since the internal flow of mate­rials and infor­mation logistics can be con­tin­u­ously opti­mized by means of inno­v­ative tech­nologies and modern concepts.
Within logistics and ware­house planning we deal with the planning and opti­mization of the ware­house orga­ni­zation, the ware­house and transport tech­nology, the storage units to be stored and the entire ware­house layout.
We offer future-proof and sus­tainable solu­tions within logistics and ware­house planning, char­ac­terized by inno­vation and business effi­ciency. To this end, we work with you to examine the entire intral­o­gistic processes and systems of your company. In logistics and ware­house planning, we analyze every process step for poten­tials and weak points. In doing so, we show you in a trans­parent and com­pre­hen­sible way where and how your processes can be improved. Together we plan and optimize your ware­house and ware­house logistics. You will be accom­panied by us in every step of the potential imple­men­tation process.
Our con­sulting focus in logistics and ware­house planning
Process opti­mization in logistics and ware­house planning
Quick imple­men­tation, great effect!
Today, the effi­ciency and effec­tiveness of the company's own processes is becoming more and more rel­evant for com­panies. Espe­cially in the field of logistics, the focus is on the triggers effi­ciency and effec­tiveness of processes in order to reduce costs while improving the quality of work. In addition to the triggers men­tioned, the dig­i­tal­ization and automation of processes play a decisive role in process opti­mization. Many com­panies want to use process opti­mization to evaluate the potential in these areas.
Goals of process optimization
Goods & material flow planning
Whether internal resource con­ser­vation, min­i­mizing inventory levels or opti­mizing throughput times within the logistics processes — we accompany you as part of the effi­cient material flow planning
Within the material flow planning, our mission is to con­tribute through rational design of sub-processes receiving, testing, storage and goods issue for opti­mizing your material eco­nomic costs. Storage and transport processes are to be seen in a close con­nection with pro­duction processes, oper­ating resources and site conditions..
The use of transport and con­veying aids are our starting points for cost savings in material flow opti­mization in par­ticular . In par­ticular, the use of con­veyor tech­nology, dri­verless transport systems and storage and retrieval machines accel­erate your goods han­dling in the transport chain and facil­itate the auto­mated design of your internal storage and con­veyor processes.
We support you in finding the right measure for changes and uncov­ering unused potential.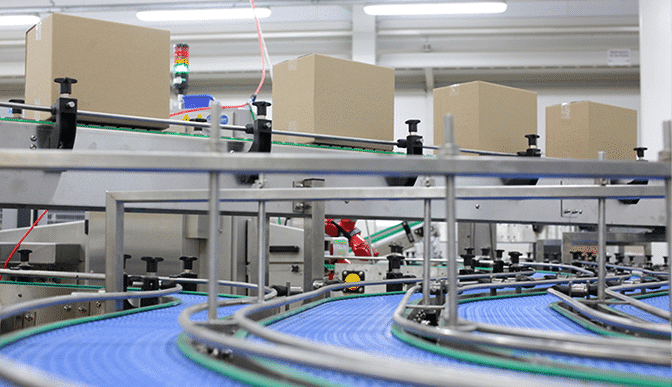 Optimize your flow of goods and mate­rials include your needs and future market requirements
Ware­house layout planning builds the foundation
Ware­house layout planning is the first step in designing a ware­house. Therefore, the ware­house layout should be well thought out and created. Sub­se­quent adjust­ments are very complex and cost-intensive. When planning the ware­house layout, it is always important to opti­mally divide the space in the warehouse.
With our expertise in logistics and ware­house planning, we design your ware­house, regardless of whether it is a newly built, existing or expanded ware­house, according to the fol­lowing criteria:
optimal use of space
low han­dling of goods
easy access to stored goods
highest turnover rate
maximum flex­i­bility in product placement
simple control of the stored goods quantities
With our 3D planning software we create a virtual ware­house layout for you. The ware­house layout includes the floor plan, the entire storage cubature, the storage area, the working and han­dling areas as well as the traffic areas.
In our ware­house layout planning, we can directly inte­grate the ware­house equipment (shelf rack storage, pallet rack storage, flow rack storage, block storage, small parts storage, etc.) as well as the transport systems (indus­trial trucks, AGVs, con­veyor systems) so that you have a com­pre­hensive overall view of your warehouse.
Despite dynamic com­pet­itive sit­u­a­tions and ever shorter product life cycles, do you want your company to be extremely flexible in meeting your cus­tomer needs ?
We analyze your inventory man­agement. The focus isn't pri­marily on absolute inventory reduction, it's on achieving your optimum inventory level, adapt to your indi­vidual range of articles.
Opti­mized inventory man­agement promises con­sid­erable potential for finding the balance between cost reduction and high delivery capability.
The inventory opti­mization directly affects your company's success !
The top pri­ority remains the best pos­sible care of your internal and external cus­tomers along the entire supply chain, thus achieving a maximum service levels.
Take the chance! We accompany you in the project to position your target systems in an eco­nom­i­cally prof­itable cost size.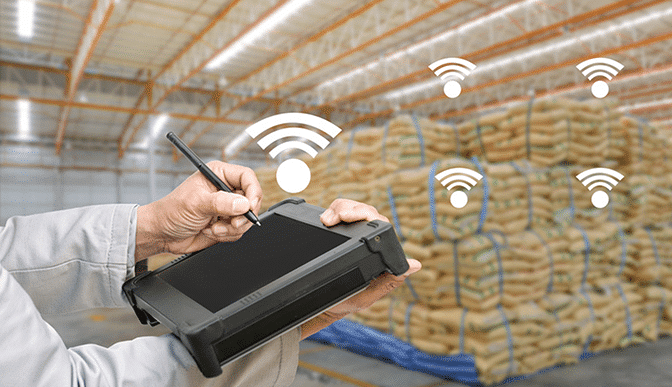 Poten­tials of an effective inventory analysis are:
Reduction in inven­tories due to reduced safety stocks
Pro­cessing time reduction through coor­di­nated process costs
Increase Sales on market shares through responsive systems
Improved cos­tumer integration
Ware­house automation & modernization
Increasing demands on logistics, logis­tical inno­va­tions such as the dig­i­tal­ization of processes and their automation are an important key to a suc­cessful future for your company.
It's often not nec­essary to automate the entire ware­house, a par­tially auto­mated logistics solution can also bring the desired success. Also, any automation in the field of logistics requires an appro­priate IT system environment.
We test and evaluate the per­for­mance of your ware­house tech­nology and define the optimum lelvel of automation based on your article, order and per­for­mance figures.
Together we will work out a holistic, suitable solution with you. We are at your side, from concept devel­opment to accep­tance in day-to-day oper­a­tions. To do this we incor­porate the latest storage technologies.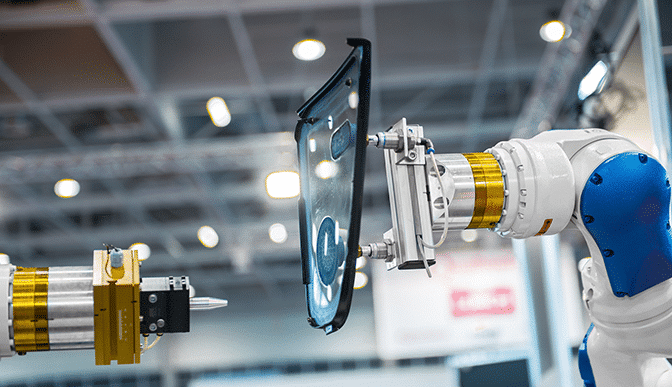 The use of automation tech­nology opti­mizes your lead time, output quantity and readiness for delivery.
General planning for con­struction logistics
Inte­grated planning for con­struction, tech­nology, logistics and IT
As general logistics planner, we provide the com­plete coor­di­nation between logistics and con­struction. Our support will relieve you as a client. Therefore, you can con­cen­trate on your daily business. No matter whether your company is planning a new logistics building or opti­mizing existing loca­tions: we ensure a coor­di­nated planning and con­struction process
In the case of a new building, con­version or ware­house mod­ern­ization, the com­plexity of con­struction tasks and ware­house tech­nologies increases more and more. As logistics experts and general planners, we are the optimal project partner with whom you can plan your con­struction project and implement your invest­ments with your budget.
We take full respon­si­bility for your logistics planning and con­struction design — all from one source.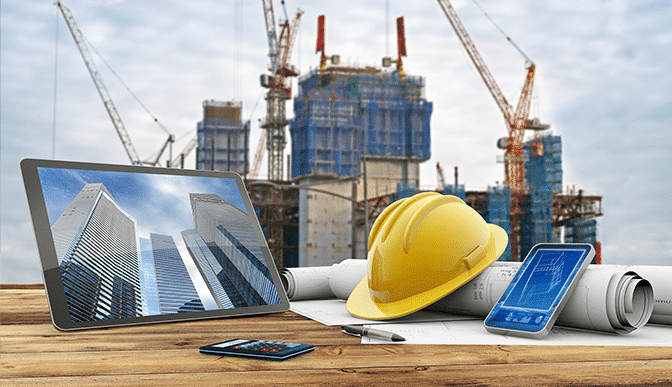 Focus on your daily business. We take over the planning and control of your logistics con­struction project
Sup­plier & tender management
Writing tenders are usually very complex and take a long time to process. It can take several months from the planning of your project to the prepa­ration of the tender doc­u­ments, the selection of sup­pliers, the solic­i­tation and com­parison of sup­plier offers till the finally con­tract award.
You should take the time for this, because detailed elab­o­ration and accuracy in the processes is the foun­dation for success.
We relieve you and take over the com­plete sup­plier and tender management.
Through a neutral and objective sup­plier analysis, regard to the current market devel­op­ments and your company-spe­cific require­ments, the right sup­pliers will be identified.
In addition to your company-spe­cific factors, such as quality, price, delivery con­di­tions, terms of payment, delivery dates, delivery pos­si­bil­ities, guar­antee / goodwill, and the image of the sup­plier are important in the evaluation.
Through our stan­dardized sup­plier eval­u­ation method­ology, we analyse potential and existing sup­pliers in order to create a well-founded basis for your decision.
Our sup­plier man­agement refers to the planning, pro­curement and imple­men­tation of your ware­house hardware such as:
Shelving systems
Material Flow Technology
Con­veying technology
Pack­aging Technology
Transport tech­nology
We also assist you with the imple­men­tation of ware­house softwares.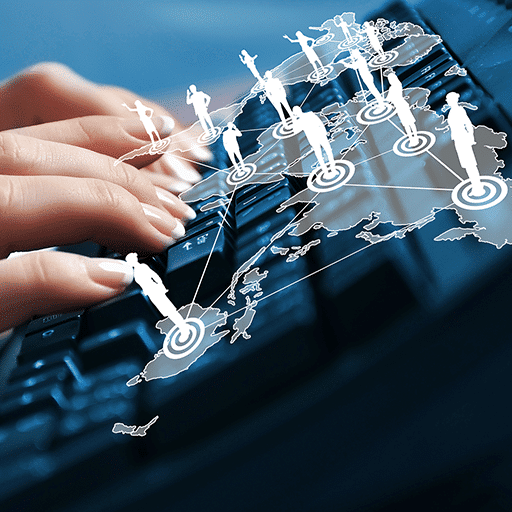 Neutral and objective sup­plier analysis and eval­u­ation — the optimal output counts
Logistics planning and ware­house planning
Ques­tions and answers about logistics and ware­house planning
A selection of our customers
Do you know the poten­tials within your logistics?
Learn more about our logistics planning / ware­house planning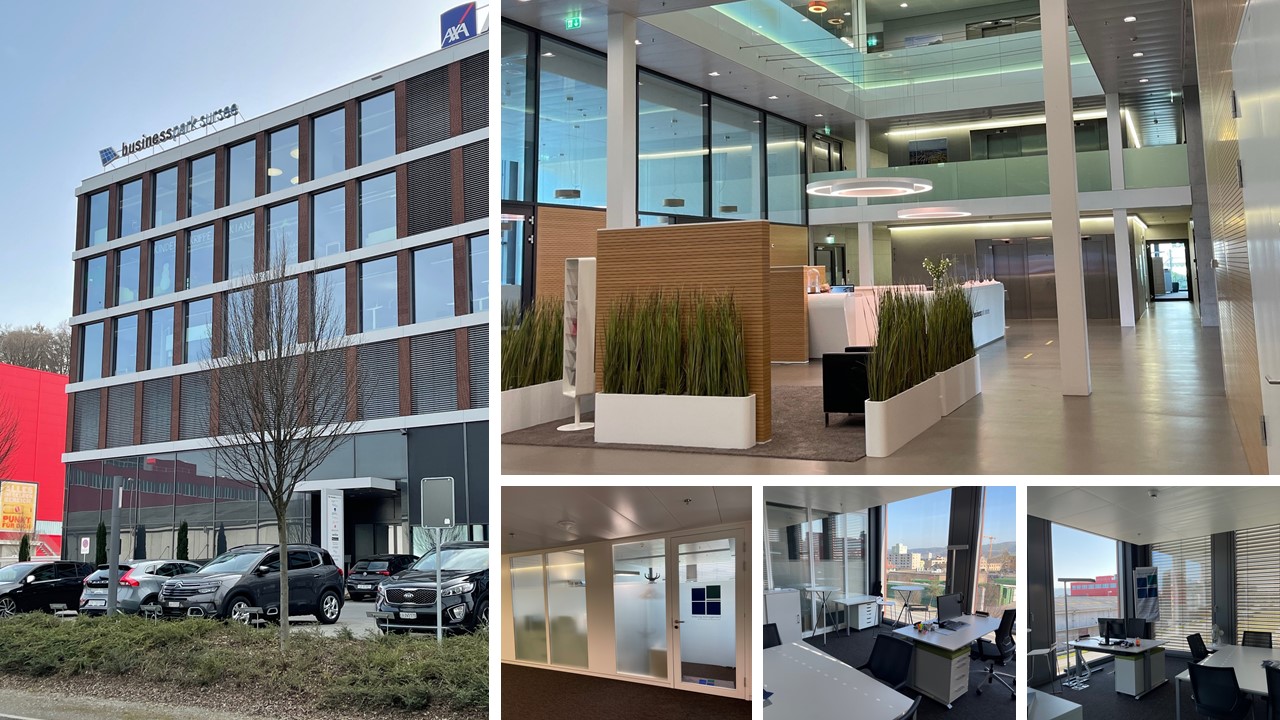 News
Our Swiss team has moved. As of now, the Swiss branch of InterLog Man­agement GmbH can be reached at the new company address "Allee 1B (Busi­nesspark Sursee) in 6210 Sursee"! "The Busi­nesspark Sursee offers
More