Optimise processes and save costs
Quick imple­men­tation, great effect!
Process opti­mi­sation in logistics
Analysis, opti­mi­sation and implementation
Process opti­mi­sation in logistics should always refer to a holistic view of the logis­tical material, goods and infor­mation flows. Espe­cially in man­u­fac­turing com­panies, logistics does not have the nec­essary rel­e­vance and is therefore often neglected. The oppor­tunity to reduce costs and optimise service thus remains unused. Logistics is the driver of a company. Decisive com­pet­itive advan­tages can be achieved through process opti­mi­sation in logistics.
Before processes within logistics can be opti­mised, they must first be iden­tified. Based on our process potential analysis, we create alter­native processes and con­cepts and examine them with regard to potential for improvement. Derived from this, we define mea­sures with the aim of imple­menting them quickly and with little effort.
Which method can be used to pri­oritise opti­mi­sation potential?
Mea­sures are pri­ori­tised using our process potential analysis. Each process potential is clus­tered and eval­uated. Within the eval­u­ation, the costs and ben­efits of each potential are also com­pared. With this pro­cedure, a sequence of opti­mi­sation poten­tials and a cor­re­sponding action plan can be derived.
We provide you with support throughout the entire process opti­mi­sation process
We are at your side throughout the entire process opti­mi­sation, from the start of the process to its imple­men­tation. In addition, we check the imple­mented mea­sures for their effect, taking into account the fol­lowing aspects:
Are the physical processes being adhered to and carried out across the board in accor­dance with the specifications?
What effects can be seen in the key figures?
Are there still gaps between the defined measure and the current implementation?
How are the new processes accepted by the oper­a­tional staff?
Optimise processes effi­ciently and sustainably
Ques­tions and answers around process optimisation
In order to optimise a logis­tical process / workflow, the processes must first be recorded or known (inbound and out­bound). There are now various methods, pro­ce­dures and also tools to analyse the processes in the next step. In the medium to long term, we rec­ommend the use of a con­trolling tool (BI tool). For an initial eval­u­ation of potential, we use our spe­cially developed process potential analysis, in which we evaluate each process according to time and costs and compare cor­re­sponding savings potential.
The awareness of "improving processes" should be present in all business areas. Logistics (inbound as well as out­bound) offers numerous opti­mi­sation poten­tials like hardly any other area, as the internal flow of mate­rials and infor­mation logistics can be con­stantly opti­mised by means of inno­v­ative tech­nologies and modern con­cepts. Decisive com­pet­itive advan­tages can be achieved through process opti­mi­sation. After all, you always want to be one step ahead and not be over­taken by your competitors.
The costs of process opti­mi­sation nat­u­rally depend on which mea­sures are nec­essary to optimise your processes. Our analysis includes a detailed investment cost and return-on-investment cal­cu­lation. The ROI is based on a process potential analysis, which we carry out in advance. Our aim is to identify process poten­tials that require a small and man­ageable investment but achieve a large impact.
A selection of our customers
Do you know the poten­tials within your logistics processes?
Learn more about our process optimisation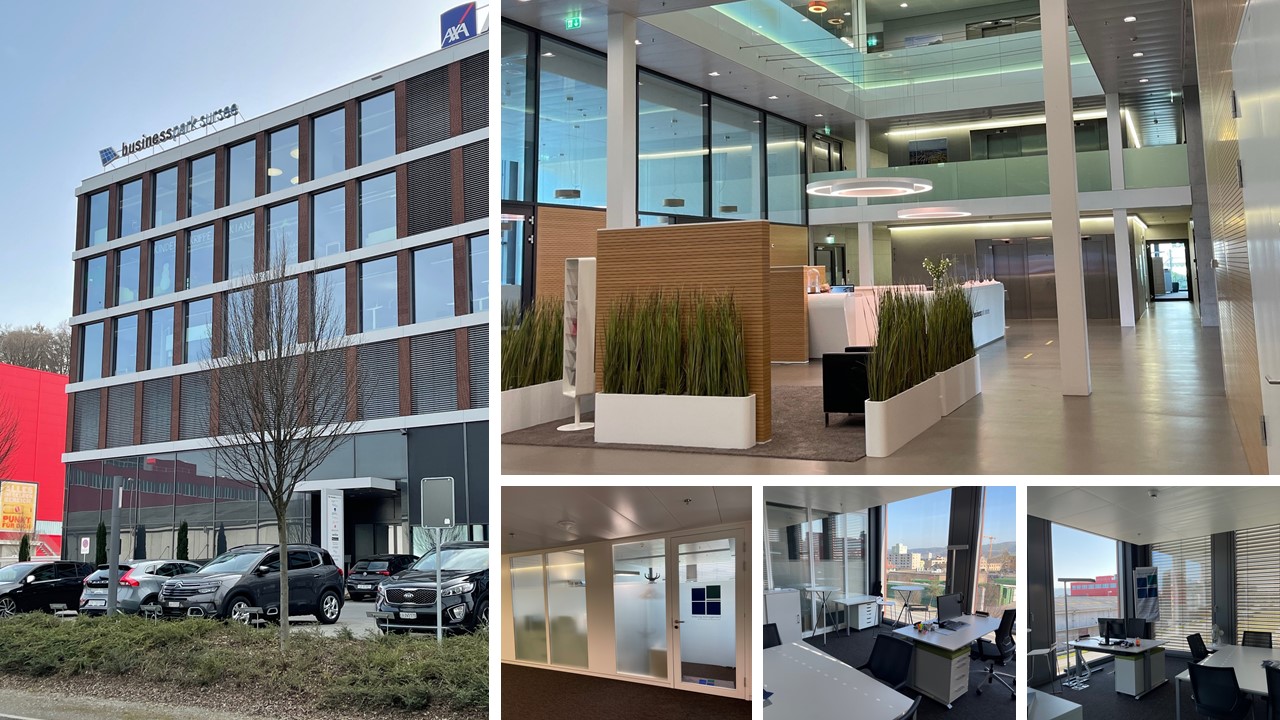 News
Our Swiss team has moved. As of now, the Swiss branch of InterLog Man­agement GmbH can be reached at the new company address "Allee 1B (Busi­nesspark Sursee) in 6210 Sursee"! "The Busi­nesspark Sursee offers
More