We design your supply chain, logistics & logistics IT
Inte­grated and sus­tainable logistics solutions
Con­sulting for supply chain, logistics & IT
Your partner for effi­cient logistics solu­tions from Dortmund and Sursee
As a con­sulting firm for logistics, supply chain and logistics IT, we have been sup­porting renowned com­panies — from SMEs to inter­na­tional cor­po­ra­tions — for over 10 years. Our core business is the opti­mization of logistics processes and logistics systems. Adapted to your logistics require­ments and processes, we determine and network the optimal IT/software solution.
Our respon­si­bility in logistics con­sulting is to create future-proof, sus­tainable and modern logistics solu­tions and con­cepts to meet the growing eco­nomic require­ments of com­panies and our customers.
Logistics solu­tions must be under­standable, trans­parent and eco­nom­i­cally rea­sonable. We do not focus on the­o­retical con­cepts, but on tan­gible and prac­tical solutions.
Is your logistics dynamic and effi­cient enough to meet the growing market requirements?
Would you like a com­pre­hensive overview of the latest trends and oppor­tu­nities for your logistics in the age of Industry 4.0?
Are your current storage capac­ities resistant to change and can you react flexibly?
Can your existing material flow system with­stand expansion or adap­tation to changed company structures?
Is your ware­house man­agement system per­fectly adapted to your logis­tical requirements?
Our con­sulting for logistics, supply chain and IT is modern and inno­v­ative. We are at your side for all logis­tical challenges.
Com­pre­hensive con­sulting for logistics, supply chain & IT
Virtual reality in logistics planning
Would you like to design a new logistics building or optimise your material flow?
With our 3D ware­house planning we can real­is­ti­cally visu­alize your logistics building including the ware­house tech­nology and storage equipment and animate or sim­ulate the material flow. Take a look at your new logistics building in advance.
Concept variants are thus pre­sented for you in a tan­gible and com­pre­hen­sible way. The per­for­mance and pos­sible weak points within the ware­house or your logistics system are recog­nised before real­i­sation and follow-up costs due to sub­se­quent process cor­rec­tions are avoided.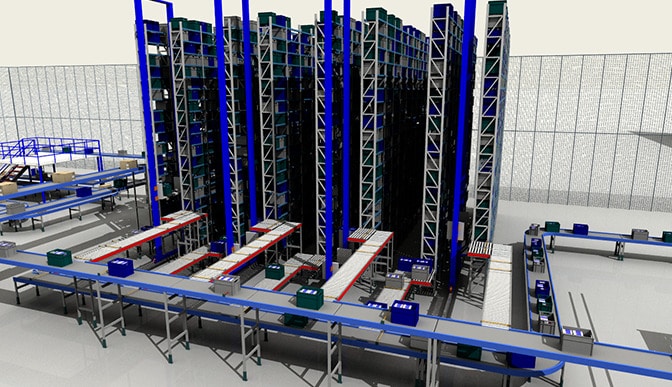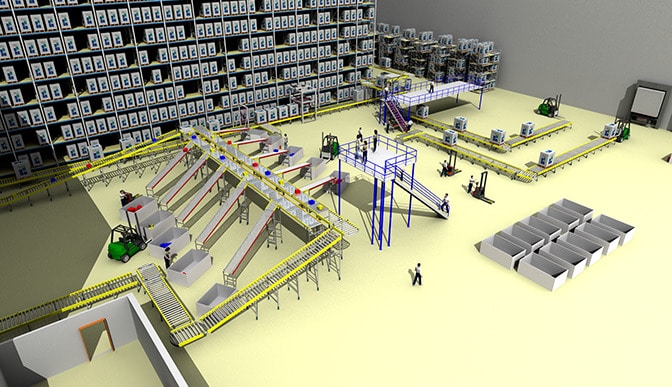 Con­sulting for logistics, supply chain and logistics IT
Our approach within our con­sulting phases
We are at your dis­posal with industry know-how, expertise and expe­rience. You benefit from our detailed knowledge of the entire spectrum of logistics planning. Because we have an overview of complex struc­tures in logistics, we find simple and effi­cient solu­tions — for indi­vidual ques­tions as well as for the entire supply chain.
Within our con­sulting man­dates we can act in every phase of a project:
Recording and assessment of the current situation
Needs assessment
Com­parison between ACTUAL and TARGET — first rec­om­men­da­tions for action
Survey of process poten­tials and savings
Assessment of the potential for change
Tran­sition from the ACTUAL to the TARGET situation
Cre­ation of rough or detailed concepts
Logis­tical require­ments and mea­sures nec­essary to achieve the TARGET situation
Survey of investment costs and prof­itability calculation
Target achievement control
Inspection and accep­tance of the scope of services
Process, per­for­mance and quality check
Con­trolling, mon­i­toring and super­vision of imple­men­tation and commissioning
Com­pliance with costs, dead­lines and quality
Test Man­agement
CR Man­agement
System evaluation
Sup­plier selection
Prepa­ration of the tender documents
Eval­u­ation of the offers
Assis­tance in negotiations
Rec­om­men­dation
We develop practice-ori­ented logistics solutions
Relieve oft he strain
Our com­mitment gives you the oppor­tunity to take care on other chal­lenges in your company — at the same time. You will be con­tin­u­ously informed about the ongoing project steps. We relieve you and your employees and tie up only a few resources.
External view
Over time, daily work quickly becomes routine. Routine can help with some tasks to spend less time and energy. But when it comes to oper­a­tional blindness, the routine quickly becomes a danger. The objective view from the outside helps to show opti­mization potential in logistics.
Objective and neutral evaluation
Neu­trality and objec­tivity are decisive factors in con­sulting and project man­agement. In sup­plier eval­u­ation we are acting absolutely market-neutral and inde­pendent. So you have the oppor­tunity to make your deci­sions fact-based and according to oper­a­tional aspects.
Knowledge of methods
We are spe­cialized in the project business and dealing with change processes. We plan and con­cep­tu­alize, coor­dinate and monitor logistics projects pro­fes­sionally and assume respon­si­bility for eco­nomic and effi­cient han­dling. Changes and adjust­ments within your project will be pre­pared by us in advance — you and your employees quickly learn to adjust to the changes. .
Industry know-how
We are con­tin­u­ously dealing with current devel­op­ments within logistics, dig­i­tal­ization and logistics software industry and are con­tin­u­ously expanding our knowledge database from com­pleted projects. Be a part from this and take benefit too.
Knowledge transfer
We don't keep our knowledge to our­selves. Within the scope of the project, we pass on our logis­tical know-how in a target- and employee-ori­ented manner to our customers.
Con­sulting with success and cus­tomer satisfaction
Through many years of expe­rience in dif­ferent areas of logistics and supply chain, we have been able to build up a broad expertise. Espe­cially in the sectors of trade, industry, pro­duction, chemical and phar­ma­ceu­tical industry and dis­tri­b­ution we have been able to suc­cess­fully com­plete projects within the last 10 years and thus gain renowned customers.
We would also be happy to be your contact for logistics, supply chain, logistics IT and project management.
Uncom­pli­cated and indi­vidual con­sul­tation at eye level
Prac­tical and inno­v­ative solu­tions and no the­o­retical concepts
Reli­a­bility, sus­tain­ability and continuity
Quality through many years of expe­rience and suc­cess­fully com­pleted projects
Goal-ori­ented and thus cost-opti­mized consulting
Neu­trality & Objectivity
Learn more about our con­sulting for logistics
Diverse devel­opment and training opportunities
Modern and pro­fes­sional infrastructure
No hier­ar­chical thinking
Internal exchange of knowledge
Healthy work-life balance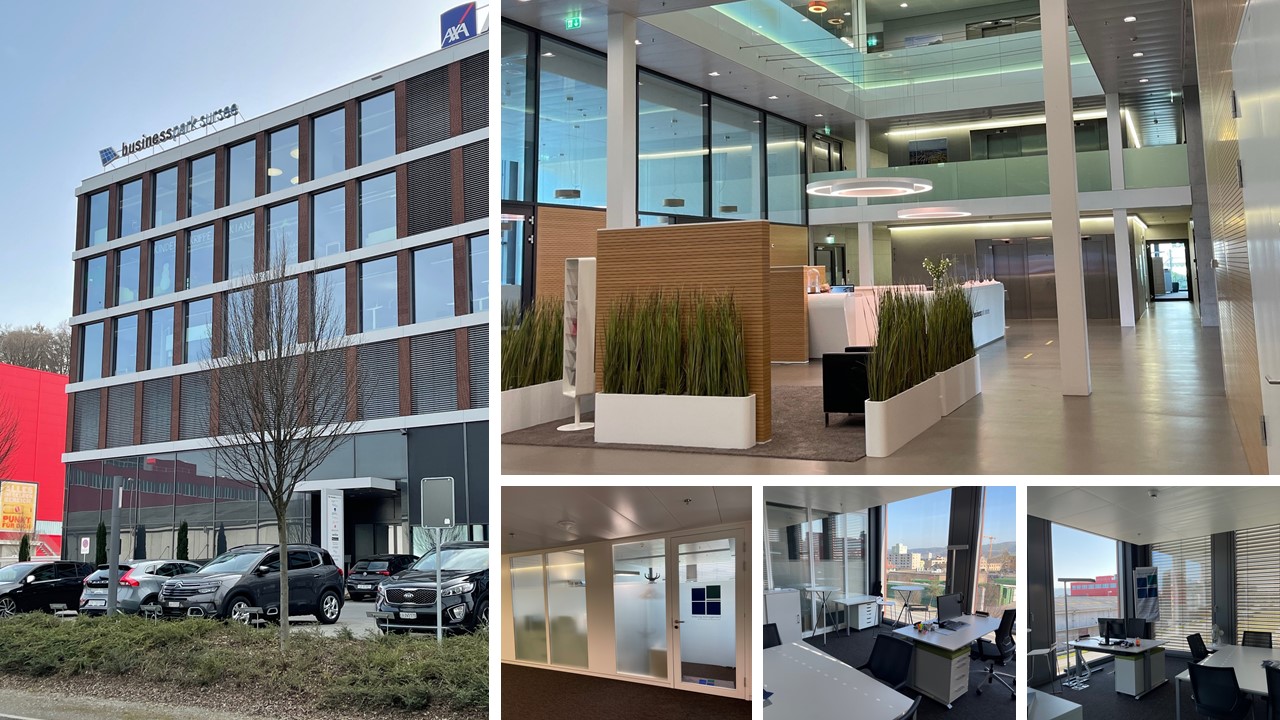 News
Our Swiss team has moved. As of now, the Swiss branch of InterLog Man­agement GmbH can be reached at the new company address "Allee 1B (Busi­nesspark Sursee) in 6210 Sursee"! "The Busi­nesspark Sursee offers
More