We design your supply chain, logistics & logistics IT
Holistic and sus­tainable logistics solutions
Con­sulting for supply chain, logistics & IT
Your partner for effi­cient logistics solu­tions from Dortmund, Sursee and Graz
What you should know about us
Inno­vation and modern processes are the key to success
Inno­v­ative and modern logistics solutions
We are at your side for all logis­tical challenges
Our logistics experts are ready for action
Our team con­sists of logistics experts who con­tin­u­ously undergo training and further edu­cation. This ensures that we can always advise you, our cus­tomer, with up-to-date knowledge. We work in a solution-ori­ented manner. Together with you, we create logistics solu­tions that can be imple­mented in practice and that are tai­lored to your needs and your company.
In search of the optimal solution
We are at your dis­posal with industry know-how, expertise and expe­rience. You benefit from our detailed knowledge of the entire spectrum of logistics planning. Because we have an overview of complex struc­tures in logistics, we find simple and effi­cient solu­tions — for indi­vidual issues as well as for the entire supply chain.
Within our logistics con­sul­tancy, we can act in every project phase:
Con­sulting with success and cus­tomer satisfaction
Through many years of expe­rience in dif­ferent areas of logistics and supply chain, we have been able to build up a broad expertise. Espe­cially in the sectors of trade, industry, pro­duction, chemical and phar­ma­ceu­tical industry and dis­tri­b­ution we have been able to suc­cess­fully com­plete projects within the last 10 years and thus gain renowned customers.
We would also be happy to be your contact for logistics, supply chain, logistics IT and project management.
Our many years of expe­rience and a high level of cus­tomer sat­is­faction in project imple­men­tation are the best ref­erence. A well-func­tioning team within the project is the key to success.
Renowned com­panies, from SMEs to inter­na­tional cor­porate giants, are among our long-term cus­tomers. We cul­tivate a part­nership-based cooperation.
The opinion of our clients is par­tic­u­larly important to us. After the project is com­pleted, a per­sonal meeting takes place with our cus­tomers in which the entire project is finally evaluated.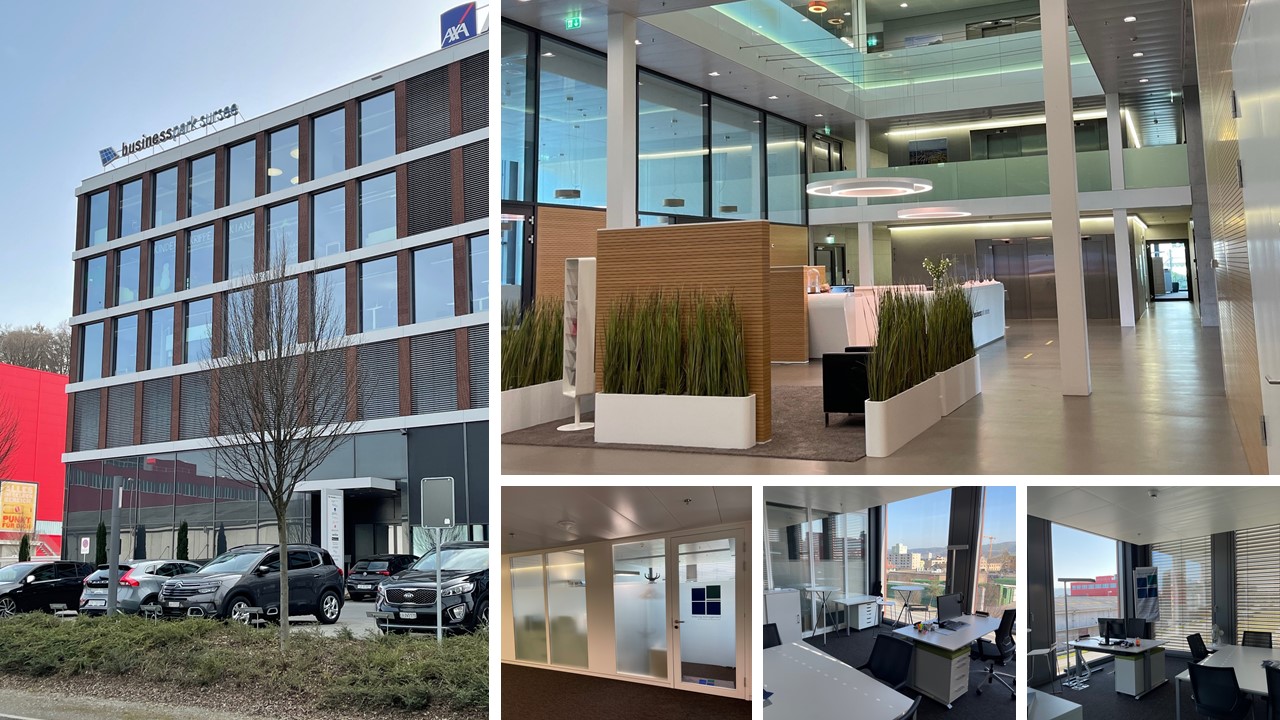 News
Our Swiss team has moved. As of now, the Swiss branch of InterLog Man­agement GmbH can be reached at the new company address "Allee 1B (Busi­nesspark Sursee) in 6210 Sursee"! "The Busi­nesspark Sursee offers our team an inspiring envi­ronment in a
More