Automation and dig­i­tal­i­sation in logistics
From concept devel­opment to accep­tance in day-to-day oper­ation, we are your partner
The optimal automation for your warehouse
New plant planning, retro­fitting and plant mod­erni­sation during oper­ation are our core competence
Auto­mated logistics processes or ware­house automation are becoming increas­ingly important within logistics in the course of dig­i­tal­i­sation. Automation tech­nology no longer only includes an auto­mated high-bay ware­house or small parts ware­house. Rather, the goal is to network logis­tical processes in con­junction with the ware­house tech­nology used in such a way that a wide variety of auto­mated solu­tions com­mu­nicate with each other. In this way, the entire material flow, from incoming goods to storage and order picking to out­going goods, can be routed fully auto­mat­i­cally through a logistics oper­ation without the need for human interaction.
Without inte­grated logistics software, such tech­ni­cally sophis­ti­cated systems cannot be con­trolled effi­ciently and effec­tively. An agile material flow system in com­bi­nation with an inte­grated ware­house man­agement system is usually the basic pre­req­uisite for such a highly auto­mated process landscape.
Our con­sulting focus in ware­house automation
Automation tech­nologies and automation systems
Within our con­sulting and planning we con­sider modern storage tech­nologies and storage techniques
Regardless of which automation tech­nologies and / or automation systems are used, a careful exam­i­nation and automation eval­u­ation should be carried out before pro­curement. Over­sized automation solu­tions can limit the flex­i­bility of logistics pro­cessing and lead to high costs. Used sen­sibly, however, automation offers the pos­si­bility of reducing weak­nesses in manual processes and increasing productivity.
Automate, dig­i­talise and network logistics processes
The digital net­working of auto­mated high-bay and small-parts ware­houses with pallet and con­tainer con­veyor tech­nology as well as dri­verless transport systems, which serve the physical areas from goods receipt to order picking to goods issue unmanned, form the basis of agile and effi­cient logistics processes.
We check and evaluate the per­for­mance of the ware­house tech­nology you use and define the level of optimal ware­house automation together with you on the basis of your article, order and per­for­mance figures.
For any automation in the field of logistics, a cor­re­sponding IT system land­scape is nec­essary. This should def­i­nitely be checked, analysed and pos­sibly adapted within the ware­house automation or ware­house modernisation.
Goals of ware­house automation
Plant mod­erni­sation & Retrofit
When logistics facil­ities are getting on in years, it is not always nec­essary to evaluate and install a new facility straight away. Often a retrofit, i.e. a system mod­erni­sation, is suf­fi­cient to inte­grate new tech­nologies and establish mod­ified processes. In addition, the effi­ciency of the plant can be secured for another 15 to 20 years.
In the area of plant mod­erni­sation / retro­fitting, there is an increasing focus on the integral net­working of automation tech­nology. In the case of plant mod­erni­sa­tions, in which the net­working of various ware­house tech­nologies is an essential part of the project, the chal­lenge lies in par­ticular in car­rying out the mod­erni­sation project during ongoing oper­ation. This means that the system mod­erni­sation is carried out par­allel to the regular daily business of the respective company.
Together with you or on your behalf, we plan and implement your system mod­erni­sation in such a way that you can con­tinue your daily business without any sig­nif­icant restrictions.
Advan­tages of mod­ernising your logistics facility
The path to modernisation
Before you start with mod­erni­sation within your logistics, the require­ments should first be pre­cisely defined. Planning for a retrofit always requires an intensive inventory of the existing equipment. The aim is to determine the require­ments for mod­erni­sation as pre­cisely as pos­sible and to avoid risks during implementation.
We will gladly advise you on your mod­erni­sation project and offer you our support from the inventory to the imple­men­tation and com­mis­sioning during operation.
Our estab­lished approach to the mod­erni­sation of logistics facil­ities and ware­house technology:
Do you know your automation potential?
Learn more about our ware­house automation / digitalisation
New plant planning, retro­fitting and plant modernisations
Ques­tions and answers about ware­house automation
A selection of our customers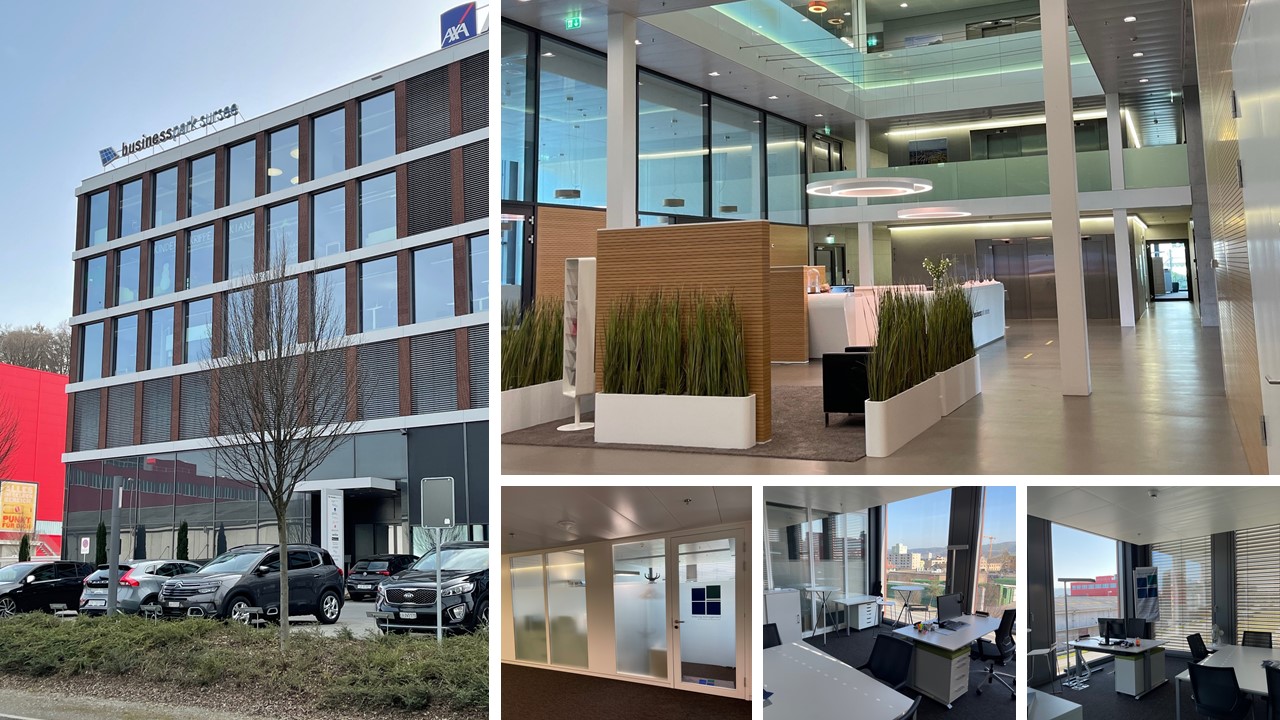 News
Our Swiss team has moved. As of now, the Swiss branch of InterLog Man­agement GmbH can be reached at the new company address "Allee 1B (Busi­nesspark Sursee) in 6210 Sursee"! "The Busi­nesspark Sursee offers
More