Logistics con­sulting
Analysis, planning & imple­men­tation of your strategy and oper­a­tional logistics
Logistics con­sulting with effi­cient logistics solutions
As a logistics spe­cialist with many years of expe­rience in logistics con­sulting and ware­house planning, we support and advise our cus­tomers in their logistics and supply chain envi­ronment. Your logistics strategy is the foun­dation of all your future solu­tions, espe­cially the supply chain that is tai­lored to your needs. Together with you we develop or expand your strategy in a future-proof and eco­nom­i­cally effi­cient way. As soon as the foun­dation has been laid, we are at your side as a partner for all further chal­lenges within logistics — starting with ware­house automation or ware­house mod­ern­ization, goods & material flow planning, inventory opti­mization or the opti­mization of your entire supply chain.
Our focal points in logistics consulting
Our per­for­mance promise
Tan­gible and prac­tical solutions
As com­petent and reliable logistics con­sul­tants, we offer prac­tical, tan­gible logistics con­cepts and sus­tainable solu­tions. Use our 3D ware­house sim­u­lation tool to see in advance how our developed logistics solution will work and look in your practice. With Virtual Reality in logistics con­sulting we pursue an inno­v­ative con­sulting approach. This allows you to move in your new logistics world even before the effective con­struction of your logistics building and/or before the redesign of your intralogistics.
Support at any time and in all project phases
In your project, you as the cus­tomer decide when and in which phase you need support. We adapt to your respective project phase. If you already have results from initial logistics analyses, pre­lim­inary projects or studies, we will build on these and provide you with support during the next project phases until the end of imple­men­tation. If you would like to have your own opti­mization poten­tials checked for plau­si­bility or start your already planned logistics project, we will support you right at the beginning — you decide from which point on we will be at your side as your partner
Sus­tainable logistics solutions
Our goal is to work together with our cus­tomers to achieve the optimal balance between per­for­mance and financial expen­diture, while at the same time aligning logistics and logis­tical processes for the future.
Quickly real­izable potentials
With our process potential analysis, we show our cus­tomers process poten­tials (quick wins) in their logistics within a short time, which can be imple­mented quickly and cost-opti­mized with little effort.
Is your logistics dynamic and effi­cient enough?
Learn more about our logistics consulting
Industry Inde­pen­dence and discretion
Our cus­tomers come from dif­ferent areas of logistics. Thanks to our many years of expe­rience in con­sulting, we cover a wide range of indus­tries within logistics.
Whether in the area of trade, industry, pro­duction, chemical and phar­ma­ceu­tical or dis­tri­b­ution logistics, with InterLog Man­agement you have a reliable logistics con­sultant with many years of expe­rience at your side, who can always support you unbound with expe­ri­enced knowledge.
Our con­sulting sectors at a glance:
Flexible and com­petent logistics consulting
Logistics con­sulting with high flexibility
Uncom­pli­cated processes, short infor­mation paths, high flex­i­bility as well as openness and trans­parency in a familiar working atmos­phere enable us to work together with our cus­tomers on an indi­vidual basis.
Logistics is pure dynamics, tech­nologies are con­stantly changing. Therefore, our logistics con­sul­tants are con­tin­u­ously training them­selves. We are building up our team in a future-ori­ented way in order to be able to con­tinue to offer a high standard of service within the con­sulting in case of increased demand and con­tinuous expansion of our net­works in Switzerland, Germany and also in Austria.
Team of expe­ri­enced logistics consultants
Our con­sulting, con­sisting of practice-ori­ented logistics con­sul­tants, is indi­vid­ually com­piled for you with the optimal qual­i­fi­ca­tions and experience.
Project success and cus­tomer sat­is­faction are our top pri­ority. As a cus­tomer-ori­ented con­sulting company, we focus on mea­surable project goals (results, adherence to schedules, budget) and try to meet the needs of each indi­vidual through active stake­holder man­agement. The inter­ac­tions between our cus­tomers and our logistics con­sul­tants determine whether a project is suc­cessful and the goals are achieved.
Our cus­tomers are our reference
Ques­tions and answers about logistics consulting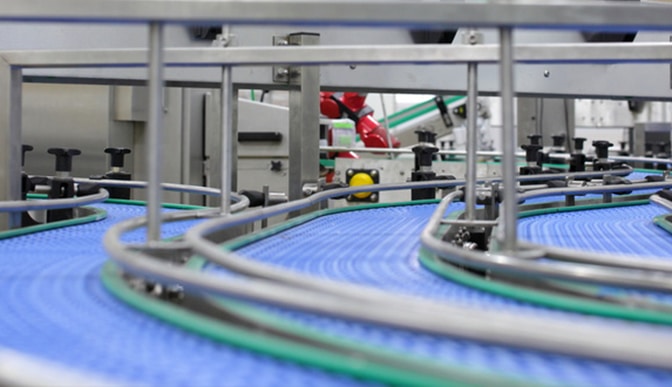 Ref­er­ences
Food pro­duction and espe­cially the pro­duction of meat products in Germany are char­ac­terised by high com­pet­itive pressure as well as high price pressure within the food retail sector. The resulting low profit margins
More